App Store Optimization
---
In the present-day world which is dominated by mobile apps, and millions of them at that, making your app stand out can be an arduous task. But, not anymore. With the App Store Optimization Services, offered by our team of experts at Ally Digital Media, you can rest assured that your app will pave its way to the top, almost effortlessly. And we don't need to tell you, that once your app reaches the top, it will enjoy enhanced visibility, which in turn, will help you multiply those download numbers! Trust us, staying ahead of your competition was never as easy as it is with Team ZIDITEC.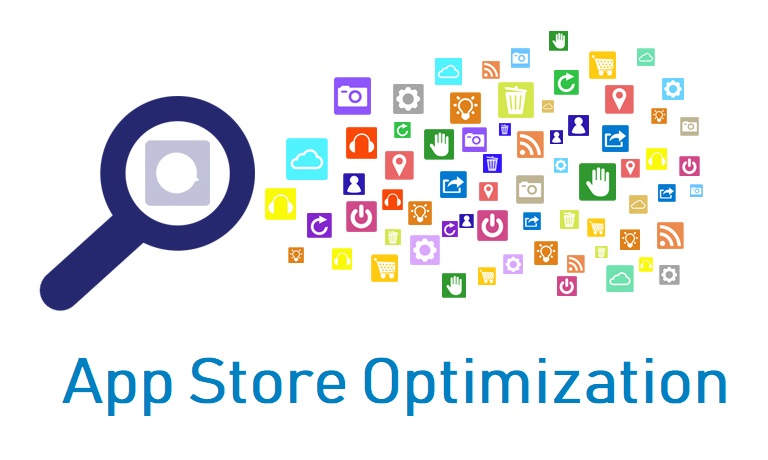 What we Offer?
---
Here's a list of some of the benefits that you can avail when you opt for App Store Optimization (ASO) Services with ZIDITEC.
✓ Enhanced Visibility for Your App
✓ App Optimization for both, Android and iOS stores
✓ Increased Popularity
✓ Increased number of Downloads
Why ASO Optimization?
---
Did you know? Over 3 billion people on earth use the internet, and over 2.5 billion of these people own a smartphone. For all you know, all these smartphone users serve as a customer base for your app. And the faster you reach them, the more beneficial it is for you and your business. Now that might seem like some easy math to you! So, where's the catch? Well, like yours, there are more than 4 million apps that are trying to please the same audience. As you might have guessed, the competition is stark. After all, who in their right mind wouldn't want to convert such a whopping number of free users into paying customers! Moreover, the global nature of the world of apps makes the competition in this market even more remarkable. Since any existent app can be viewed and downloaded in any part of the world, the marketplace is universal, and so is the competition.
It is at this point that ASO Service becomes a dire need for your mobile app.
What is ASO?
---
For the uninitiated, App Store Optimisation or ASO, as it is commonly known, is a comparatively new aspect. Essentially a digital marketing technique, ASO helps mobile app owners a definitive way of forging their way to the top, by making use of certain definitive marketing factors. Given that this service is still in its nascent stages, no one fully understands its scope or has explored its potential to the maximum. But, at ZIDITEC, our team is leaving no stone unturned to deduce every possibility that this service brings along.
It is for this reason, we give due consideration to the following facts, in order to help your app scale the heights of success –
✓ The market is hyper-competitive, with the average consumer using anywhere between 9 to 15 apps per month.
✓ In order to stay at the top of its game, an app needs to inculcate requisite changes and upgrades.
✓ The sales pitch of the app needs to be extremely compelling.
✓ The analytics must be paid due attention, as they have the power to make or break the app.
✓ The app world is dynamic and is constantly changing. Marketing techniques need to be changed accordingly.
How Do We Help?
---
Our dedicated team at ZIDITEC takes into consideration all the aforementioned aspects related to ASO, and then, using the best of monitoring and analytics technology, optimizes your app in the most efficient manner possible. That being taken care of, we follow a series of steps to ensure that your app not only enjoys the much-desired enhanced visibility but also enjoys an exceptional increase in the number of downloads. These steps are –
Making the App Easily Findable
This is done using heavy analytics, in conjunction with data aggregation. Here, the key is to concentrate only on the data, which is both relevant and actionable. Then again, we make the most of our noteworthy keyword research to ensure your app enjoys the visibility that it deserves.
Creating a Compelling App Page
When a customer stumbles upon your app, it is only a matter of a close look and a few seconds before a user determines whether it is good enough to be downloaded. To ensure that the user's decision is in favour of your app, we help you create a logo, a preview design and a description that is irresistible. That being done, we help you manage your app reviews such that they make your users feel important and heard.
Using the Most Relevant Marketing Channels
Given the immense competition, it is almost impossible for any app to make its mark without the use of certain marketing resources. This is where our team at ZIDITEC comes into the picture. Not only do we make use of our trusted marketing channels to get the word out about your app, but also take the necessary measures to push the app's ranking through Google Play SEO for Android and App Store SEO for iOS platforms.